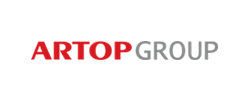 Artop Group Inc.
Artop Group Inc. has launched the 8Manage FAS enterprise integrated management system to address the increasingly prominent business management issues in the rapid development of enterprises, and achieve integrated management of internal projects, work hours, documents, resources, performance, etc.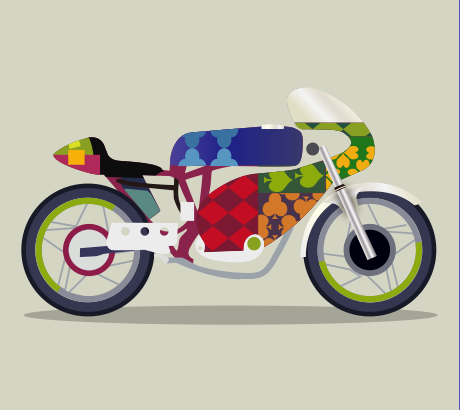 Products used by this client:
EDMS >
Want to know
more about 8Manage ?
Contact us:

+852-6065-1864
+86-20-3873 1114
Artop Group Inc. is a full industry chain design innovation platform that has successfully signed a contract with 8Manage and launched the 8Manage FAS enterprise integrated management system to solve the increasingly prominent business management problems in the rapid development of enterprises, achieve integrated management of internal projects, working hours, documents, resources, performance, etc., improve enterprise management efficiency, and lay a solid foundation for enterprise information management.

Artop Group is a full industry chain design innovation platform established in 1999. After 18 years of development, there are now 21 full industry chain design innovation service institutions with tens of thousands of successful cases. In the 2015 China Design Red Star Award, Artop Group won 15 awards and became a leader in the field of industrial design in China.

As a pioneer in the industrial design industry, behind the impressive achievements of Artop Group, the internal management field of the enterprise is highly valued. However, with the increasing industry competition and the development of the enterprise itself, the types of business projects are increasing, and business management is becoming more complex. The demand for automated management and integrated management is becoming increasingly prominent.

Management issues are becoming increasingly prominent

Previously, Artop Group was manually managed by various businesses of the enterprise, with low transparency in project management and too many variables affecting project delivery, resulting in low efficiency in project management. At the same time, numerous projects have also added enormous difficulties to the management of resources and costs. Due to the lack of a reasonable management system, it is difficult to quantify the labor costs of designers, and there is also an uneven distribution of resources shared within the enterprise. This not only affects the normal progress of design projects, but also makes it difficult to accurately control project progress.

In addition, designers performance and busy working hours are mainly subjective judgments, lacking scientific verification methods and having certain deviations, which is not conducive to providing project execution efficiency.

As an important part of the project, customer management is a very important part of Artop Group, but it is not easy to improve customer management level. The customers of Artop Group are spread across various industries, but there is no unified tool to manage customer allocation, which can easily lead to repeated customer follow-up or omissions, resulting in customer resource loss. Therefore, improving management level can help enterprises win and consolidate old customers and add new customers.

Improving operational efficiency through information management

In order to find a suitable enterprise management system, Artop Group has spent a lot of time and effort selecting management systems in the software market. However, due to the inability of most systems to fully match the companys management needs, Artop Group has never made a decision to purchase.

Until Artop Group encountered WisageTech, it was quickly moved by the product concept and functions of 8Manage. After several in-depth product function demonstrations and actual business process tests, Artop Group was very satisfied with the project and business integration management solution specifically designed by 8Manage for the company. Soon, Artop Group decided to choose 8Manage FAS products to solve enterprise management problems.

After the successful contract between Artop Group and 8Manage, it will use 8Manage FAS (Enterprise Integrated Management System) to officially start the management informatization construction of Artop Group, create an integrated process management mode of quotation contract project, solve the problems of progress, cost, division of responsibilities, performance, document management, etc. currently existing in internal project management, and help enterprises reasonably allocate customers to sales personnel, follow up on sales and retain important communication records with customers, reducing disputes and disputes between enterprises and customers.

The 8Manage FAS integrated management system, with a new architecture designed one by one, enables all enterprise management to operate on a single platform, with real-time, interconnected, and shared data. It helps Artop Group achieve timely information flow and communication between departments, improves the efficiency of departmental work and management, and promotes Artop Group to enter a new stage of enterprise information management, achieving efficient operational management, keep up with the pace of enterprise development.