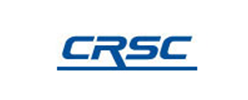 China Railway Signal & Communication Corporation Limited
Urban rail transit is the backbone of urban public transportation and the green and environmentally friendly transportation system of large and medium-sized cities. As a leader in train operation control and information technology of urban rail transit, CRSC has joined hands with 8Manage to efficiently manage an increasing number of projects and improve project management efficiency by introducing new project management models.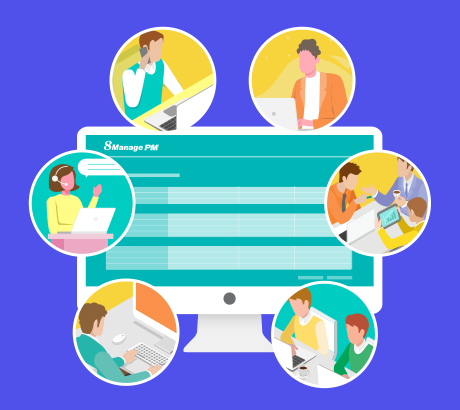 Products used by this client:
EDMS >
Want to know
more about 8Manage ?
Contact us:

+852-6065-1864
+86-20-3873 1114
Industry Background
China Railway Signal & Communication Corporation Limited (hereinafter referred to as CRSC) is the provider of railway signal and communication technology, products and services, the precursor and leader in the China rail transit control industry, one of the biggest rail transit system solution provider. CRSC provides specialized one-stop solution of design and integration, equipment manufacturing and system implementation services for rail transportation control systems to our customers and are the only authorized reviewer of rail transportation control system equipment modes, technology standards and product standards in the PRC. CRSC has 19 first-level subsidiaries, with a total number of 15, 000 employees.
Relying on the strong system design, scientific research and development, equipment manufacturing, and construction and installation capabilities of China Communications Signal System, CRSC has undertaken the construction and renovation projects of signal and communication information systems for dozens of rail transit lines in cities such as Beijing, Tianjin, Chongqing, Changchun, Dalian, Qingdao, Hefei, Fuzhou, Shenzhen, Dongguan, Foshan, Changsha, and Xian, accumulating rich engineering management, system design Experience in product research and development, system integration, testing and verification, and engineering implementation, providing high-quality and efficient one-stop solutions and services for owners.

Management issues that enterprises need to address:
At present, relying on three types of urban rail transit signal systems with fully independent intellectual property rights owned by China Communications Communications Corporation, CRSC provides customized solutions and safe and reliable system equipment for various standard urban rail transit lines, and conducts rapid and efficient engineering implementation and localized after-sales services throughout the entire lifecycle. With the expansion of business, the number of projects has skyrocketed. Traditional management methods find it difficult to handle a large amount of project information and complex dynamic execution, making it difficult to plan, control progress, and allocate resources, greatly affecting project management efficiency.
Therefore, CRSC has decided to introduce new management thinking, methods, and technologies to manage the increasing number of projects. Through a new project management platform, unified control is implemented for multiple different projects such as system integration, research and development, and engineering, achieving the entire process management of project initiation, planning, construction, and acceptance, in order to improve project efficiency and better undertake the construction and renovation of signal and communication information systems for major urban rail transit routes.
8Manage PM Solution
8Manage helps upgrade the project management of CRSC, creating a dynamic and reliable project management platform. 8Manage PM is based on transactional design and has a strong project management logic. When executing a project, the system can automatically calculate the time, resources, delivery and cost results of each activity in real time, which is by no means "people the final say", so that the efficiency of project management can be speeded up a hundred times!
1.Project WBS work breakdown to ensure the integration of project planning and execution.
The Work Breakdown Structure (WBS) of 8Manage helps CRSC to naturally decompose project work and strengthen the implementation of appropriate responsibilities and commitments. The system tracks each project activity or deliverable in real-time and displays a unique, consistent, and real-time accurate information view of the project plan and execution to each project member, completely eliminating misunderstandings caused by multiple versions of the truth, ensuring the authenticity and reliability of project information, and ensuring that the project is executed as planned.
2.Deliverable management, real-time control of the progress of each project stage.
In 8Manage PM, CRSC can define deliverables for activities or projects, set the responsible person for the deliverables, planned completion date, review and acceptance process, quality standards, and so on. By developing a deliverable plan, setting the review, acceptance process and rules, minimum quality requirements, calculation of completion rate, and completion method for deliverable, and conducting internal reviews, acceptance checks, etc. during project execution, real-time control of each deliverable and understanding of the latest progress of the project is achieved.
3.Coordinate multiple project resources to achieve scientific and reasonable allocation.
Project management personnel can use 8Manage to search, apply, allocate, and track the usage of all resources by region, department, project group, project, and activity. They can customize the resource roles and resource balance management of project groups to better manage and utilize resources. At the same time, the system is equipped with an automatic warning function, which can track resources and effectively prevent conflicts or excessive allocation of key project resources. Through the system, project management personnel can have a clear understanding of the planned allocation, actual allocation, and actual usage of all resources during project progress, facilitating timely understanding and adjustment by management personnel, and achieving reasonable allocation.
4. Unified storage and automatic archiving for data security
8Manage PM has a built-in electronic document management system (EDMS) to support the viewing of different types of documents. The project WBS activity deliverables can be automatically generated (archived) in the document library, with document numbers, version numbers and document directories being automatically generated. The archiving department can download the project process documents from the document library in bulk and burn CDs to seal them when the project is closed, ensuring that no project information is lost.
Implementation effect and outlook
In the development process of transportation and rail transit in major cities, CRSC has launched the 8Manage PM, which unifies the control of various project types and dynamically tracks the progress of each stage of the project to ensure the smooth implementation of the project. It provides safe, reliable products and high-quality and efficient services for the urban rail transit industry, continuously promotes industrial technological progress, and contributes to the development of Chinas national rail transit industry.
Introduction to WisageTech Inc.:
WisageTech Inc. focuses on the development of enterprise management software and is committed to providing integrated solutions such as enterprise management software for enterprises. Currently, it has an experienced and professional sales consultant team to provide customers with professional enterprise management services. The companys 8Manage products include customer management CRM, project management PM, procurement management SPM, human resource management HCM, financial management, office automation OA, integrated management FAS, and other systems. All products can be deployed in the cloud and support high customization, making it the first enterprise integrated management platform that can automatically connect.
Up to now, with its excellent enterprise management system, WisageTech has won praise and recommendations from over 500 customers across the world and different industries, with over 6.5 million users choosing it. WisageTech is the preferred choice for Chinas top 500 enterprises, involving industries/fields such as telecommunications, medicine, high-tech manufacturing, internet, real estate, system integration, finance, education, design, energy, etc., with a customer repurchase rate of over 50%.