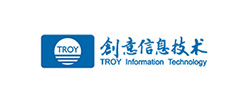 Sichuan Troy Information Technology Co., Ltd.
The launch of the 8Manage integrated management system provides a collaborative platform for various departments of Sichuan Troy Information Technology Co., Ltd., achieving seamless flow of different business processes and real-time data aggregation, improving the work efficiency of each department.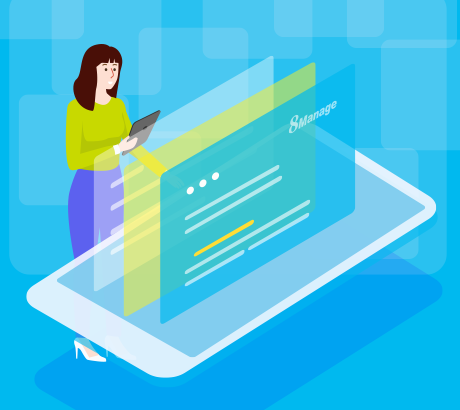 Products used by this client:
EDMS >
Want to know
more about 8Manage ?
Contact us:

+852-6065-1864
+86-20-3873 1114
Background

Sichuan Troy Information Technology Co., Ltd. (hereinafter referred to as "Sichuan Troy") was established in 1996 and is a professional telecommunications outsourcing service provider in China. Its main business is telecom level data network system solutions and technical services in telecommunications outsourcing services, which provide consulting and evaluation, planning and design, development and debugging, deployment and integration of telecom level data networks and core business support platform systems for industry clients One stop comprehensive technical services for operational support and optimization adjustment. Sichuan Creativity is not only a "high-tech enterprise" recognized by the Science and Technology Department of Sichuan Province, but also rated as "Sichuan Province Building Innovative Enterprise - Cultivating Enterprise", "Sichuan Province Bank Enterprise Cooperation Honest and Credible exemplary organization". The Southwest Airlines "Aviation Safety Supervision Management Information System" project undertaken and developed has won the certificate of "National Key New Product" and the certificate of "Chengdu Scientific and Technological Achievements". The launch of the 8Manage FAS integrated management system provides a management platform for Sichuan Troy to implement and summarize different business processes, improving overall work efficiency.

Key Issues

With the continuous expansion of the enterprise scale, the division of labor within the enterprise is becoming more and more detailed, and there are more and more departments involved. The business processes involved will also become increasingly complex, and the complex institutions and processes will cause confusion in enterprise management, affecting work efficiency, and often reducing the leaderships control over the business, which is not conducive to the leadership making reasonable adjustments to the enterprises operational strategies. Sichuan Troy, which is in a period of rapid development, is no exception and also faces bottlenecks such as complex business management and low operational efficiency:

Obstacles in departmental communication

After the contract is signed, the procurement and technical proposals related to the project can only be communicated verbally to relevant department personnel. This not only poses communication barriers and information distortion, but also makes it easy for the recipient to miss them, especially for projects with long cycles. When project personnel change, it is not conducive to the transmission and sharing of customer information. At the same time, the handover of paper documents is not conducive to subsequent queries and archiving, which brings great inconvenience to project personnel working outside.

Difficult to follow up on business progress

The leadership is unable to track the progress of each business in real-time and make timely and correct adjustments. If sales personnel are unable to display the entire process in real time when exploring and promoting business opportunities, department managers and company leaders cannot timely grasp sales progress and customer situations, making it difficult to predict the signing situation; During the project implementation process, the management team was also unable to timely control the completion status of the project and failed to provide guidance on any issues that may arise.

Difficulty in data statistics

To calculate the profit of a project, financial personnel need to spend a lot of time analyzing the revenue, labor costs, and procurement costs of contracts every month. This not only leads to low efficiency, but also leads to inaccurate data through manual statistics. Meanwhile, due to the presence of data in multiple different business processes, it is difficult to conduct data statistics and analysis on the overall operational status of the enterprise, which affects the scientific decision-making of management.

Solution

After continuous search and communication, Sichuan Troy ultimately chose 8Manage and built an integrated management platform using its CRM, project management, and procurement management modules, achieving comprehensive management of its own business processes and highly unified business data, freeing personnel from the heavy work of data aggregation and analysis in various departments.

Connect the front-end and back-end businesses of the enterprise, allowing for free flow of business processes

Taking business as the main line, 8Manage helps Sichuan Troy to streamline the pre-sales, in sales, and after-sales processes, and achieve standardized and standardized management of business opportunities, quotations, contracts, projects, and procurement processes in the system. After logging into the system, a series of business processes can be operated on the system, including sales opportunity project initiation, quotation, project initiation, contract approval, procurement contract entry, process approval, procurement progress report, and procurement contract query, as well as inventory management and accounts receivable and payment management, achieving seamless linkage of business processes.

In the 8Manage system, management personnel can set different file archiving directories, and file management is automatically associated with other modules in the system, such as procurement, contract management, changes, etc. The files generated by the system will be automatically processed and archived. Cross regional and cross departmental employees can view all files in the system anytime and anywhere, enabling efficient collaborative work.

Strengthen communication and collaboration between departments, significantly improve work efficiency

8Manage provides a collaborative platform to achieve coordination between departments and break communication barriers; The system can record customer and project information held by sales personnel and share it with technical and after-sales departments according to permissions, reducing offline handover work, achieving real-time information sharing, and also facilitating information access for external office personnel. At the same time, the system also provides a reminder function for to-do items. When the to-do items expire, the task manager is automatically reminded to avoid work omissions.

Real time tracking of business progress to assist management in scientific decision-making

The 8Manage FAS system supports real-time updates on the progress of business opportunities, clearly displaying the entire sales process in the system, facilitating management to timely grasp the sales progress and provide guidance. At the same time, the system also supports business operations such as project initiation, project milestone planning, milestone completion and file upload, notification of contract payment, milestone monitoring, statistics, and project closure. The management can monitor the progress of project execution, milestone payment progress, and labor costs invested in real-time, thereby identifying problems in the project as soon as possible and avoiding potential risks.

Real time integration of business data, clear operational status at a glance

From a financial perspective, the 8Manage integrated management system achieves the accounting of revenue, cost, and profit from a single project to multiple projects. It supports statistical analysis of project profits from multiple dimensions such as salesperson, department, and signing time, improving the efficiency and accuracy of data statistics and reducing the workload of financial personnel. At the same time, based on key data from various departments, 8Manage also helps Sichuan Troy achieve monthly, quarterly, semi annual, and annual statistics and detailed queries of the companys operational status, helping the management to quickly and comprehensively grasp the companys operational situation.

After implementing the 8Manage FAS integrated management system, Sichuan Troy has solved multiple issues that have affected work efficiency, such as the disconnection between pre-sales, during sales, and after-sales, as well as poor communication between departments. It also provides real-time and accurate data for scientific decision-making by management.With the assistance of the information management system, Sichuan Troy will be able to provide customers with more comprehensive products and high-quality services, achieving a perfect leap in its own development.