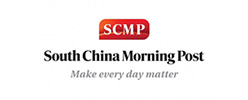 South China Morning Post
The largest English newspaper in Hong Kong, the South China Morning Post, launched 8Manage CRM. With its powerful data integration function, it provides a display platform for complex customer information, making it convenient for different personnel to query customer information and achieve unified management of customer information.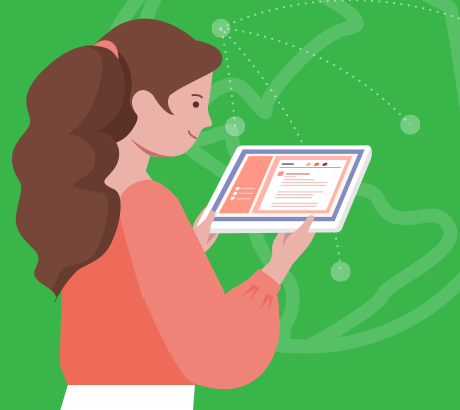 Products used by this client:
CRM >
Want to know
more about 8Manage ?
Contact us:

+852-6065-1864
+86-20-3873 1114
Background

The South China Morning Post Group is a diversified media company, mainly engaged in newspapers and magazines, media publishing, online interactive services, video and video post production, with a focus on Greater China and the Asia Pacific region. It is listed on the Hong Kong Stock Exchange. The South China Morning Post is the main publication of the South China Morning Post Group. Founded in 1903, it is the largest English newspaper in Hong Kong and the most influential English newspaper in Southeast Asia. With a circulation of about 110000 copies, it mainly provides comprehensive domestic and international news reports and authoritative business and financial analysis. Its readers are mainly high-level politicians and business people. Through authoritative, independent, and influential reporting, the South China Morning Post has not only received unanimous praise from readers in China, Hong Kong, and the Asia Pacific region, but also from readers who subscribe to the South China Morning Post through its website (www.scmp. com), which covers Europe and the United States. In the industry, the South China Morning Post enjoys a high reputation and has won multiple international awards over the years. In 2012, it won 64 awards in fields such as editorial, market planning, and professional technology. Recently, in order to better manage business processes, South China Morning Post launched the 8Manage CRM customer management system to achieve enterprise information management.

Key Issues

With the rapid development of enterprises, their demand for information technology is increasing, and the desire to introduce information management methods is also becoming stronger. However, when most enterprises introduce information management methods, they often introduce several management systems based on the management needs of different departments and business processes within the enterprise. To manage the recruitment advertising business well, the South China Morning Post has introduced multiple different management systems to manage different business processes. However, with the continuous expansion of business volume, some problems have gradually emerged in the decentralized management system:

Inconvenient customer information query: Different management systems result in scattered business data, and numerous complex customer information is distributed in different systems. Whether it is sales personnel, sales managers, or management, in order to understand the information of a certain customer, they must query it system by system, which is time-consuming and labor-intensive, greatly affecting work efficiency.

Difficulty in grasping customer dynamics: Different business management systems are not yet convenient for management to grasp comprehensive customer dynamics. If management wants to understand the follow-up situation of a certain customer, they can generally only log in to each management system one by one to view it, and then manually integrate all information, which causes inconvenience to managements monitoring work.

Solution

The 8Manage CRM customer management system has built an information management platform for the South China Morning Post, which can successfully connect with the original business management system of the South China Morning Post, import all relevant business data into the system, achieve real-time integration of data, and facilitate relevant personnels query of data.

Customize the Account Summary page to facilitate customer information query. In response to the information query needs of the South China Morning Post, 8Manage has specially customized a series of pages for users to query the integrated business data. For example, adding an Account Summary page that integrates all customer information, including contact information, business information, revenue information, etc. When sales personnel want to query a customers information, they only need to input a certain aspect of the customers information on this page, which can quickly find the customers basic information, contact information, latest business information, etc., making it convenient for them to quickly understand customer information and carry out sales work.

Real time follow-up of work progress to ensure smooth progress of work. 8Manage can achieve seamless connection with the original business system of the South China Morning Post, and business data such as contract, order, and payment can be linked in real-time to the system. By logging into the system, the management can have real-time access to the progress of each business process, making it easier for them to make scientific decisions. At the same time, the 8Manage CRM customer management system can also record communication records between sales personnel and customers, making it easy for management to understand customer follow-up situations. It also sets up a reminder function to remind staff in real-time to carry out relevant work and avoid work omissions.

Carry out customer service management to ensure high customer satisfaction. The 8Manage CRM customer management system can achieve customer service management functions, support standardized services and VIP personalized services for customers, and track and evaluate the service level of customer service representatives in real-time. Through the system, the South China Morning Post has provided efficient services for recruitment advertising clients, improving customer service quality and satisfaction.

By launching the 8Manage CRM customer management system, the South China Morning Post displays all business data on a unified platform, achieving comprehensive management of customer resources, facilitating information inquiry and customer management by relevant personnel, and playing a positive role in improving work efficiency and expanding business scale. Next, with the help of 8Manage, the South China Morning Post will continue to improve the information management level of enterprises, promote the expansion and extension of business scope, and enhance its influence in the industry.