Bank e-Procurement Solution
This Generation
---
"Good value for money" or "doing more with less" is something that most banking institutions discuss when considering procurement, especially chief procurement officers. But with budgets growing more slowly, and expectations for cost savings and efficiency higher than ever, how can organizations meet delivery expectations?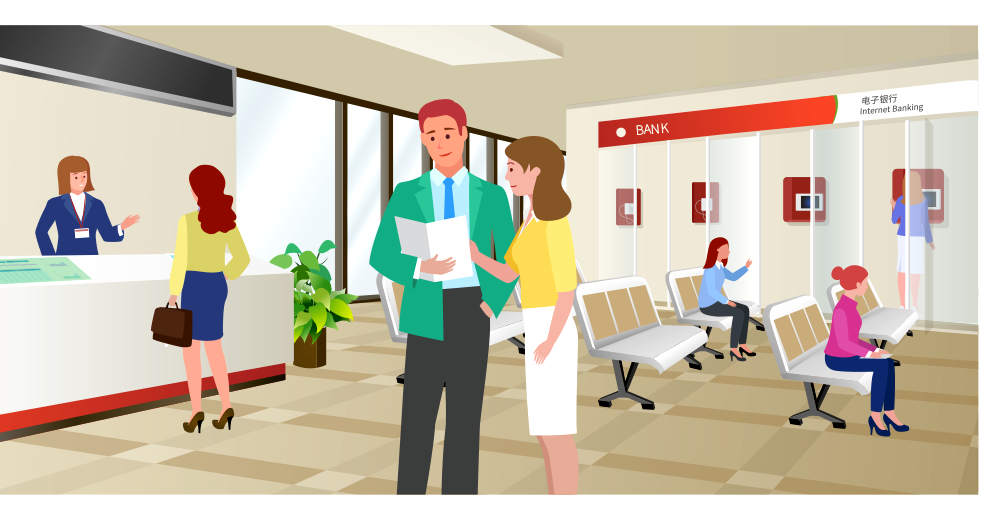 As today's technology advances and the digital age matures, e-procurement solutions support more physical and digital inputs to be connected, which can reduce costs and increase efficiency. Electronic procurement has basically become a necessary condition for effective and sustainable procurement in the banking environment.
This generation of 8Manage e-Procurement supports the following functions that can be used in the banking industry:
Purchase Request Production
8Manage e-Procurement supports electronic procurement requests. This feature is available to individuals who are authorized to make purchase requests.
Supplier Selection
8Manage e-Procurement has an electronic catalog of goods and services to choose from, or may recommend potential suppliers based on purchase requests and issue a Request for Quotation (RFQ) outlining the needs. Suppliers can bid on the work, detailing turnaround times, prices and associated material specifications. During the supplier selection process, negotiations take place offline.
Electronic Purchase Order Release
8Manage e-Procurement includes the Workflow function that enables users to set an automatic approval path according to goods, services and dollar value. Once the purchase order is approved, an electronic purchase order with quantity and delivery requirements will be issued via the device through the procurement software. The purchase order is sent to appropriate suppliers for execution.
Electronic Receipt
When delivery is complete, 8Manage e-Procurement will automatically generate a receipt. For this to work, the system needs to integrate with asset tags or barcodes to automatically identify delivered goods.
Electronic Invoice
8Manage e-Procurement accepts and processes electronic invoices. Suppliers without an automatic electronic invoice generation system can create electronic invoices online through the supplier portal or document scanning.
Accounts Payable
8Manage e-Procurement tracks accounts payable and supports payment options such as purchasing cards, checks and wire transfers.
Next Generation
---
Unlike the above, technologies that serve today's mature and emerging solutions tend to be deployed much faster. We have many clients opting for a software-as-a-service (SaaS) deployment model that does not require a lot of data or system preparation, integration or light integration, and can produce results in days or weeks.
Big Data and Machine Learning
Big data, actually a "big opportunity for procurement", cannot be obtained the old fashioned way. That is when machine learning became popular. When big data and machine learning come together, predictive procurement becomes one of the game-changers in the procurement world.
In the purchasing world, machines use historical spending and purchasing patterns, existing catalogs, and supplier ratings to perform analytics that predicts business procurement.
For example, the IT team may only need to buy servers. Based on this data, machines can predict or alert IT teams to purchase peripherals, such as random access memory (RAM) and maintenance equipment, to make the procurement successful. This provides stakeholders with the ability to predict what will be necessary and even aids in budget forecasting.
24-hour Self-service Support
Stakeholders are able to interact and inquire, and be guided by the agency's procurement policy. This will improve compliance, reduce unusual spending, and encourage stakeholders to comply rather than bypass policies and processes.
Uninterrupted Access to Information
Knowledge is power. Suppliers and stakeholders do not need to remember where to look for which information. Digital procurement brings information together and enables users to use it quickly and intuitively.
Centralized Visibility for Stakeholders
Centralized tracking of transactions supports comprehensive reporting of purchase requests, item purchases, order processes and payments from other teams. This advantage extends to ensuring compliance with existing contracts and contracts in force.
Passive Turned into Active
By predicting demand and alerting stakeholders of what they may need based on identified procurement patterns, big data makes procurement proactive, expanding the scope of traditional action.
Final Words
---
As banking institutions seek to make themselves future-proof by "doing more with less", procurement teams must move beyond the traditional roles of cost reduction and compliance to:
Reimagine the buyer role
Reimagine the stakeholder experience
Think about how to support better decision-making
8Manage e-Procurement will support business process outsourcing and shared service centers to further improve efficiency. However, the ultimate benefit comes not only from lowering costs, but also from freeing quality procurement resources from monotonous repetitive tasks to focus on delivering value to the business.