High-tech Project-based Production Mgt. Solution
Challenges
---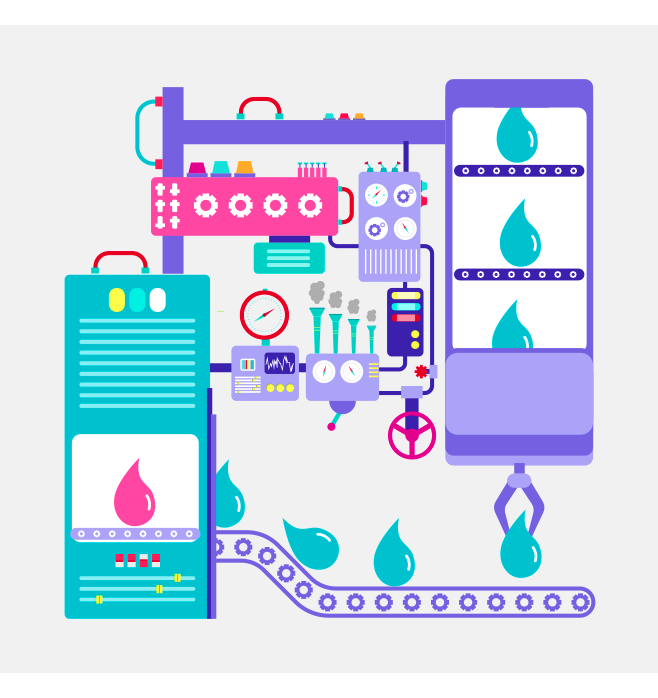 Manufacturers of high-tech equipment design and manufacture products in extremely high volumes, including computers and peripherals, communications equipment, and consumer electronics, often in the hundreds of thousands or even millions. The biggest challenges facing high-tech manufacturers include:
Rapid product obsolescence
The product elimination system places high demands on fast product development, product release and manufacturing cycles. Manufacturers must meet cost targets when a product first hits the market, or company profits will suffer significantly.
Product release delay
A complex supply chain makes it extremely challenging to release new products on time. Poor communication with component suppliers can delay the release of final designs to contract manufacturers.
For high-tech manufacturers, the biggest challenge is to produce high-quality products in the shortest possible time. To gain a competitive advantage, they should reduce time-to-market, lower production costs, and control the scope of production. However, achieving these goals cannot be at the expense of product quality, which is directly related to consumer satisfaction and corporate profits.
Pain points
---
The manufacture of high-tech equipment involves numerous interdependent processes, making it difficult to schedule tasks as one process depends on another. In addition, manufacturers must check the quality of products at every stage of production.
The biggest pain points of high-tech equipment manufacturing are as follows:
Forecast budget, schedule and define scope
Meet cost, quality and delivery targets
Security of cost-effective materials and resources
Manage changing customer expectations and needs
High-tech equipment products are a complex process from concept to production. There are many risks involved in this process and many problems might arise. Many high-tech equipment manufacturers are using project management practices to project production processes.
Solution
---
Implementing project management in high-tech equipment manufacturing is conducive to overcoming challenges and enabling manufacturers to produce better products in less time while keeping costs in check. The following features of 8Manage PM help high-tech equipment manufacturers.
Increase work flexibility
With 8Manage PM, manufacturers can enhance the work flexibility of their production teams simply by avoiding simple steps in the process. In Lean project management, these unnecessary activities are often referred to as "waste" and do not add any value to subsequent processes. With the help of 8Manage PM, you can streamline processes, increase product efficiency, and in turn improve product quality.
Easy-to-track project progress
With 8Manage PM, you can not only plan processes, but also track and control project progress. Using traditional project management tools like Gantt charts helps you structure processes and trail after project progress. This allows manufacturers to address any type of delays in the schedule and take the necessary precautions.
Better risk management
Risk management is important for any process, especially manufacturing. Any project can be derailed by unexpected events. There are quite a few processes in the manufacturing process that are interdependent, and inconsistencies in any one step can delay the next. This inconsistency can be anything, even a loose screw. While automation makes manufacturing processes more efficient, it is also prone to failure. Effective risk management includes:
Risk identification
Risk assessment
Response plan
Risk status Monitoring
Continuously improve products and processes
Using 8Manage PM with enterprise knowledge and asset management capabilities, high-tech manufacturers can continuously improve products and production processes. Growth is very important for any business. With the help of the system, this goal will be easily achieved.