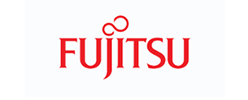 Fujitsu Hong Kong
Fujitsu Hong Kong has cooperated with WisageTech Inc. to introduce the 8Manage integrated enterprise management platform, which contains a total of eight modules including Timesheet Mgmt, CRM, PM/PMO, HCM, Outsourcing Mgmt, ITSM, and Procurement Mgmt.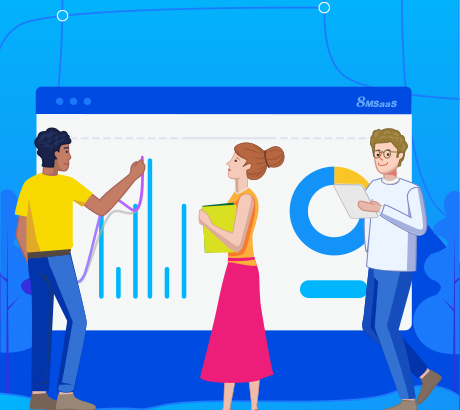 Products used by this client:
FAS >
Want to know
more about 8Manage ?
Contact us:

+852-6065-1864
+86-20-3873 1114
In recent years, digital transformation has once again become a buzzword in the IT industry. According to a survey by the well-known consulting firm Gartner, 50% of respondents expect their companies to complete digital transformation by the end of 2016, and this proportion will increase to 83% by 2019.

Background

Fujitsu (Fujitsu) is the worlds leading Japanese information and communication technology (ICT) company, providing a full range of technology products, solutions and services. It has about 156,000 employees worldwide and customers in more than 100 countries around the world. With its rich experience and strength in the ICT field, Fujitsu is committed to creating a better future society hand in hand with customers.

In the past, each enterprise management software was often separated from each other, and the data between multiple systems could not be shared and communicated. There were many isolated information islands within the enterprise, and the data could not be integrated into an organic whole. It is as if the "eight extraordinary meridians" of the enterprise have not been opened up, resulting in the failure of digital transformation to a higher level, and the application effect of the management system is greatly reduced.

As a world-leading integrated ICT service provider, Fujitsu is walking on the road of digital transformation to realize the integration of CRM, HCM, PM and other systems, achieve automation and even intelligent management through information tools, and change the traditional working mode as well as improve the work efficiency of employees, and respond to the rapidly changing market more quickly and agilely.

Key Issues

1. It is difficult to go deep into the problems in the sales process, and track the situation of the sales person in charge;
2. It is hard to share the data from each of the original systems that exist independently, which cannot meet the needs of modern mobile management;
3. Long hours of manual recording, approval, and statistics, low work efficiency, and human error are inevitable;
4. The service desk is under a lot of pressure, handling a large number of requests at the same time, and spending time on recurring problems, so its automation tools must be updated.

WisageTech Solution:

Fujitsu Hong Kong has cooperated with WisageTech Inc. to introduce 8Manage, an integrated enterprise management platform that contains a total of eight modules including Timesheet Mgmt, CRM, PM/PMO, HCM, Outsourcing Mgmt, ITSM, and Procurement Mgmt.

Customer-centric End-to-end Mgmt

Fujitsu replaced the original CRM and service management software with the corresponding modules of the 8Manage integrated platform to realize data sharing among various systems. The management software that used to be independent has suddenly become a sub-module under the system framework, and the data between them is completely connected. Through one system and one interface, all the information about the product can be obtained, which can better provide a basis for analysis and decision-making.

In 8Manages system, from the beginning of customer sales, to customer communication, signing of contracts, to project delivery and after-sales customer service, the data between these systems can be transferred to each other. Sales orders generated in CRM can be associated with customer data in project management, call records with call centers, etc., forming an end-to-end customer-centric management chain to help quickly respond to customer needs. Once a problem occurs, you can quickly know where the problem is and who is responsible, which improves the efficiency of enterprise management.

In terms of service, Fujitsu can sign a service contract and service level agreement (SLA) with customers in the 8Manage system, and then directly initiate service requests and deliver according to the SLA. 8Manage can also effectively help the Fujitsu team manage configurations, incidents, change requests, and third-party services, improving both team efficiency and customer satisfaction.

Create Low-cost and High-efficiency Enterprise Operations

Compared with maintaining eight separate systems, 8Manage can realize data sharing among modules in one system, which greatly reduces maintenance costs. As more management processes are changed to automatic processing, the time for manual recording, approval, and statistics has been reduced, which has greatly improved the operating efficiency of Fujitsu Hong Kong.

The original manual approval takes a long time. One approval process takes 1-2 days, and it is also prone to errors. After launching the 8Manage system, it can be completed in less than an hour. The system also provides good support for mobile office. Employees can complete the timesheet filling through their mobile phones on the subway, which greatly increases work efficiency.

Application Effect and Future Prospect

Stephen Law, CEO of WisageTech Inc., pointed out that the company has attached great importance to the general trend of the mobile Internet as early as its establishment. Therefore, 8Manage adopted the latest open system language and architecture (Java/J2EE) that is compatible with mobile terminals during research and development. The system now can be accessed anytime and anywhere through smartphones and tablets.

Traditional enterprise management systems are limited to traditional design and technical burdens, leading to high prices and high costs for customization, implementation and maintenance. However, 8Manages flexibility in technical implementation enables it to adapt to various customization needs of domestic enterprises. At present, Fujitsu Hong Kong is further cooperating with WisageTech Inc. on the customized development of procurement management and other modules.

"The process of deploying enterprise management software is also a process of sorting out and optimizing internal processes. Although the system is not yet 100% complete, it has played a great role. We will continue to communicate with WisageTech Inc. to see how to combine the system and management process more perfectly. I believe that in the next 1-2 years, it will bring greater value and influence to Fujitsu Hong Kong." Fujitsu executive Charles Pow finally said.