Back-to-back Sales and Purchases
Challenge
---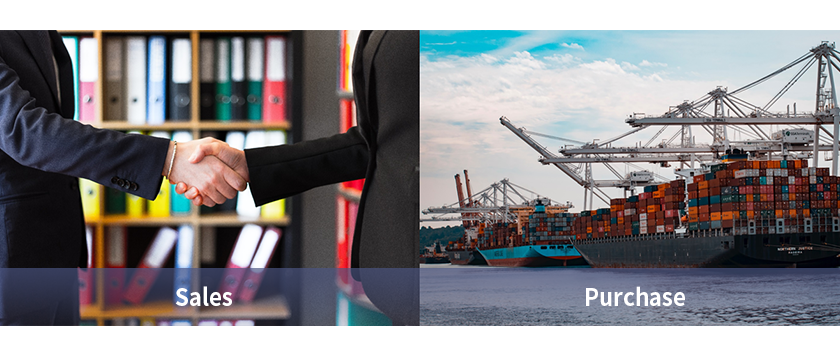 The two most common fulfillment models for retailers are:
1. Purchase-sell-stock (buying items from suppliers, storing them in warehouses, and selling them to customers)
2. Back-to-back orders (selling items to customers, purchasing from suppliers and shipping to customers).
In a back-to-back order, the retailer associates a sales order with one or more purchase orders. Sales orders and purchase orders need to be connected manually or directly through the system. This allows you to monitor changes to purchase orders and keep your customers up to date on the status.
When you receive an item from a supplier, warehouse staff will know exactly which order the item belongs to and start shipping to the customer. Instead of transferring inventory between intermediate locations, you will ship everything from one central location, reducing the time it takes to process your shipments.
In addition to retailers, wholesalers often use a back-to-back order fulfillment model. It has the following benefits:
Reduce inventory costs -- With this method, you don't have to store everything you sell in a warehouse. You will benefit from the lower cost of purchasing and carrying items, especially when selling high-value products. Holding less inventory means you will save on warehouse space and rent. The moment you receive the goods at your warehouse, you can ship them to customers immediately.




Expand your product catalog more easily -- Retailers can expand your product catalog beyond your inventory and offer your customers a more comprehensive offering. You will be able to better meet customer needs and get more sales.




Selling custom design items -- Since you don't hold inventory and there will be a slight delay in product shipping anyway, you can accept custom requests that you will not. Rolls-Royce, which makes custom cars, does just that. This is an example of luxury, but many industries offer customization of products.
The biggest challenge of back-to-back orders is that the sales contract and the purchase order must be closely related. A sales contract can generate multiple purchase orders, and the purchase orders can be linked to each other. If a retailer uses software that cannot support generating multiple purchase orders directly from a sales contract, and needs to document their complexity, when a customer requires to change contracts or suppliers asks to change delivery dates, existing staff may not necessarily be able to track all the impacts of change; if you end up with a backorder without getting approval from the customer in the first time, you will face the challenge of piling up backorders and unhappy customers. Not to mention, long delays can lead to customer dissatisfaction and order cancellations.
Solution
---
8Manage CRM+SRM supports generating multiple purchase orders directly from sales contracts, and automatically tracks contract revenue, costs (including contract-related order costs) and profits. It also supports customer and supplier relationship management, allowing you to communicate and interact with customers and suppliers on the same platform.